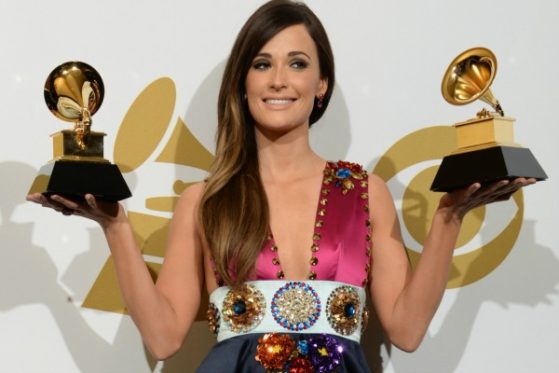 Congratulations to Triple Pop alumni artist KACEY MUSGRAVES for winning two GRAMMYS at the 56th Grammy Awards: Country Album of Year and Country Song of Year.  
Kacey was nominated for four awards.  She was the surprise winner that beat out superstar TAYLOR SWIFT for the Best Country Album of Year Award.
Kacey has won acclaim for her album Same Trailer Different Park, which has been cited as one of the Best Albums of the Year by Rolling Stone, Time, Spin, Paste and Entertainment Weekly.
Kacey performed her wonderful song "Follow Your Arrow" live on the GRAMMY Awards telecast on January 26, 2014, to widespread acclaim.  Read all about it on Billboard, Huffington Post, CMT an E! Television.